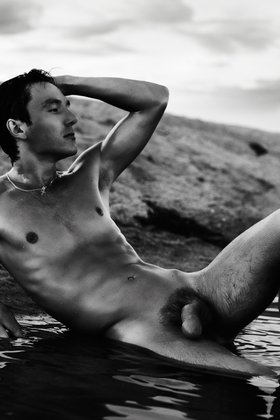 Hairy
Hair - this is perhaps the only thing that no doubt adorns real naked guys. And it does not matter whether we mean extremely hairy men, so-called bear men, or only certain parts of the male body covered with hair, such as gay hairy chest, hairy male legs, bushy penis. Where did this fetish come from? Probably from our cradle, when all the men were very hairy, and the luxuriant hairiness spoke of his brutality! In our time, hair is not an indispensable attribute of brutality. Clean shaved men are no less courageous and attractive. But anyway, we really like to shoot hairy boys making hairy men lovers happy, especially when we introduce hot bears with super hairy cock and balls that no one razor could shave! Enjoy EM nude hairy gay videos and pics!
hairy boys and bear men with hairy cock and balls in videos and pics
Handsome sexy nude men are our weakness, and the weakness of our viewers. But we make them more appetizing by turning them into nude man in water! Wet body in drops of water is the hottest thing...