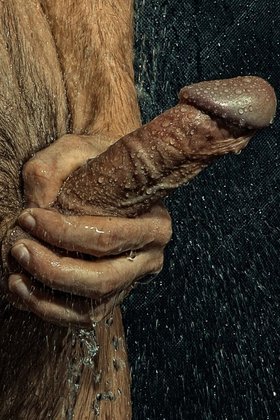 Close ups
Our project is reach in high-quality photos and videos showing the beauty of a nude male body. But we want to give special pleasure to the fans of gay close up.
We are sure that among true lovers of male erotics there are many who adore to watch penis close up, tracing the outline of dick glans, enjoying all the wrinkles on the scrotum, examining every pubic hair. For you, guys, we gathered all the most intimate parts of male body wich you can see in every detail. And we certainly will not limit ourselves only to dick pics and videos, but we will take close-ups of erection, ejaculation and of course cum shots. Also, we will not bypass huge cock owners to get some of the most exciting big dick close up!
Enjoy EM close up gay porn!
Handsome sexy nude men are our weakness, and the weakness of our viewers. But we make them more appetizing by turning them into nude man in water! Wet body in drops of water is the hottest thing...